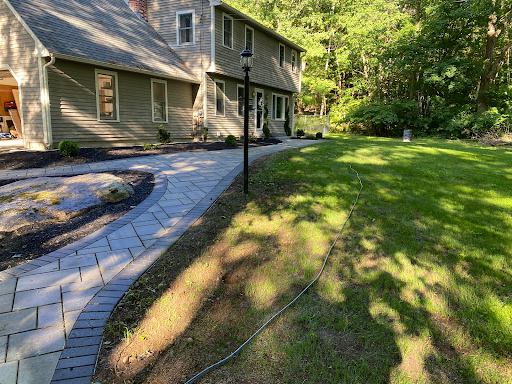 A hardscape project can greatly increase the overall value of your home. Deciding to pursue a hardscaping project is a very exciting yet nerve wracking process. We thank all people who chose to work with us during such a large life decision. All of our work and materials are warrantied and we will always run a warranty call before starting a new job. This will give you peace of mind with your beautiful new investment.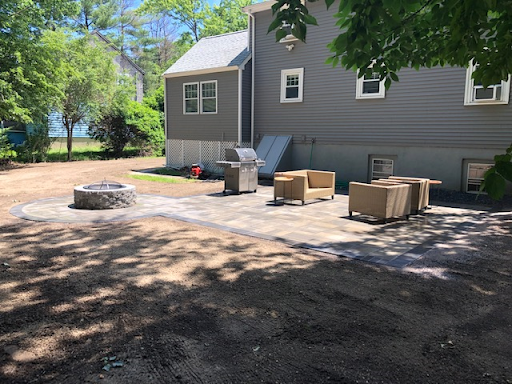 Patio Services
Who wants to come home after a long, hard day at work just to see that your landscape is nothing like the private oasis you always dreamed of? Stop spending time unhappy! A stunning paver patio will bring your friends and family together to relax around the BBQ or fire pit. Or maybe you're tired of getting out of your car and having to walk up that ugly, cracked, and weed infested asphalt walkway. With one call, we will help you choose every last detail of your hardscaping job and continue to make sure you love it long after the last brick is laid.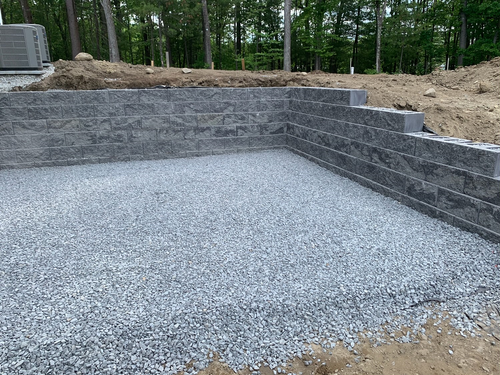 Retaining Walls
Let the experienced pros at Russell Landscaping work with you to help design a wall that is beautiful, safe, and allows you to maximize the use of your property.
Retaining walls are often used to highlight a key area in your overall master plan. Natural stone or segmental wall systems provide stability, structure, and beauty to what may otherwise be a non-descript planting or lawn area. If you are looking to add some accent to your landscaping, such as a garden wall or a retaining wall, the friendly and knowledgeable staff is eager to assist. The design and sales staff at Russell Landscaping can work with you to decide what will be best by informing you of all of the pros and cons of each material we offer. There are manufactured concrete products as well as natural stone products that can be used for all types of garden and retaining walls.