Our methods of work include 100% Satisfaction Guarantee Policy, which means that if we can't resolve an issue, we will pay one of our competitors to fix the situation.
Complete Lawn Maintenance
Mulching, Over Seeding & Liming
Hedge Trimming
Fertilizing & Weed Control
Mowing, Edging & Blowing
Paver Walkways & Patios
Commercial Snow Maintenance
Shrub Trimming
Spring/Fall Clean Ups
Professional, High-Quality Lawn Care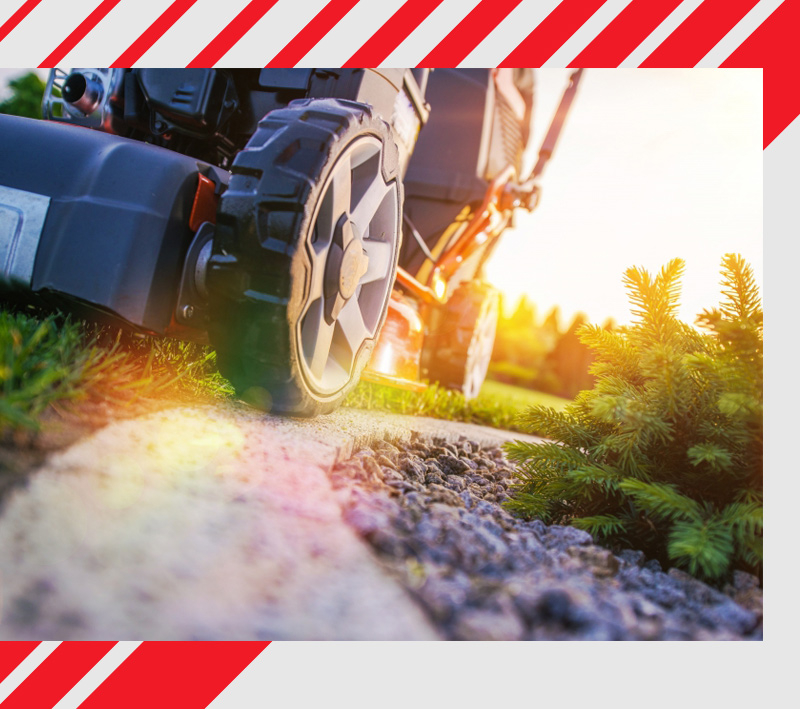 HOW WE CAN WORK TOGETHER
If you are in need of skilled landscapers, you are in the right place. To book your service, just contact us and we will come for a viewing of your outdoor space within 24 hours. Following this we will provide you with a quote. Nothing is better than a lovely outdoor space to relax in – give yourself this experience now.
Let us show you the difference in our quality compared to the competition. We offer full service Lawn Care, Landscape Construction, Design, Mulch Installation, Hedge Trimming, Fertilization, Spring/Fall clean ups, Commercial Snow Maintenance and more!
COMMERCIAL SNOW & ICE MANAGEMENT
If there is one thing that everyone knows, it's that winter never misses us. With heavy duty trucks and plows Russell Landscaping can make sure that your customers never have to park or drive through the snow. If you want Snow & Ice Management for your business, then we're plowing and that means peace of mind for you now that you know have one less concern in this crazy world.