Exceptional Landscape Design
Russell Landscaping is a family-owned and -operated landscaping company that is committed to providing exceptional landscape design services to homeowners and business owners alike. For each and every client we work with, we provide beautiful and comprehensive 3D designs for all projects, large or small. If you're interested in updating your commercial landscape or your home's backyard areas, Russell Landscaping will work with you to ensure that you get the design of your dreams, within your budget and timeframe.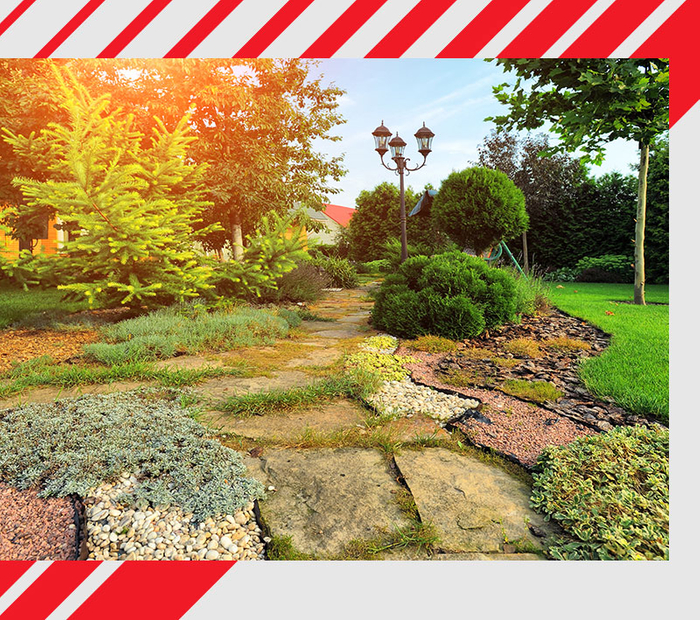 Our commercial and residential landscape design and installation services include:
full property renovations

lawn installation

new plantings

patios and patio design

walkways

and so much more!
If you have a commercial or residential landscape dream, we can provide and execute the design and installation.
The Process
Getting a beautiful landscape design doesn't have to be a complex process. After you've had an initial conversation with a Russell Landscaping representative and decided that we will be a good fit to work together, we will come out for an in-person meeting with you and most importantly, your property! Our detailed, scheduled review meeting will include an in-depth discussion of different design ideas, your wants and needs, and will also ensure we set down a budget to work with.
From there, Russell Landscaping will then take all of our meeting notes and have a detailed 3D design created for you within 48 hours. Once you have a chance to review it, we can fine-tune any changes you like and finalize the plan of execution.
Finally, we'll get your project on our schedule and bring to life the landscaping dream you've been waiting for. We will make your property feel like more than just a home or business, we will help make it your dream oasis!