Wilmington Dumpster Rentals
At Russell Landscaping, we're proud to be a full-service landscaping company. Whether you need help with designing, building, or maintaining the yard of your dreams, we have services designed with you in mind. But what if you need help with getting rid of trash, yard debris, and more? We've got you covered, there, too! Russell Landscaping offers dumpster rental services to help you keep your property beautiful and clean throughout your next organization, renovation/remodel or landscaping project.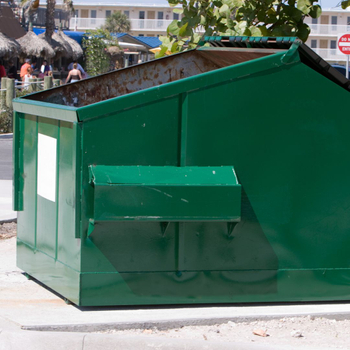 Residential Dumpsters
If you're a homeowner working on spring cleaning, clutter cleanout, or even a remodel/renovation project, our dumpsters are a great option for ridding yourself of extra debris and building materials. Our dumpsters are perfect for all kinds of home projects.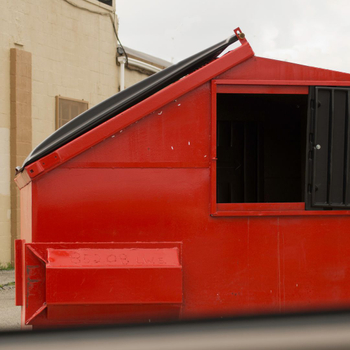 Commercial Dumpsters
When you're a business owner, you need a reliable company to work with for your projects. Whether you're decluttering your warehouse or you're remodeling part of your office building, our 15-yard commercial dumpster rentals are perfect for all of your needs.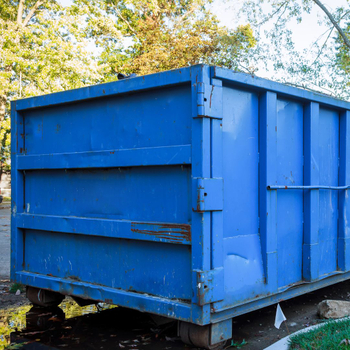 Convenience is important to many consumers, and when it comes to getting rid of trash, clutter, debris, and landscaping materials, roll-off dumpsters are a top choice! Russell Landscaping offers reliable roll-off dumpster rentals designed to make hauling away trash easier than ever before.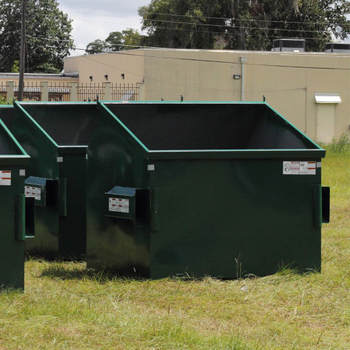 Construction Dumpsters
One of the most complicated parts of a construction project can be dealing with trash. When you rent a dumpster from us in Wilmington, MA, we'll eliminate that hassle for you! Our dumpsters are currenlty available in a 15-yard size and are perfect for all kinds of construction projects.
Why Choose Russell Landscaping Dumpster Rentals?
When it comes to working with a company for dumpster rental, consumers care about reliability, great prices, and quality service. At Russell Landscaping, our team is committed to fulfilling each of these expectations in order to create the best possible customer experience! Our dumpster rentals are available in a 15-yard size to ensure that you can fit everything you want to be hauled away from your next project.
Ready To Order?
At Russel Landscaping, we will make the dumpster rental process as easy as possible. We currently offer a 15-yard dumpster with 3 rental period options to better fit your dumpster rental needs. Just click on the dumpster size below to place your order and someone from our team will be in touch to schedule your delivery.
Whether you're a business owner who needs to get rid of trash and debris to ensure an attractive location or you're a homeowner in the midst of a home renovation project, our team is here to help with high-quality, reliable dumpster rental services. Contact us today if you have additional questions before getting started!