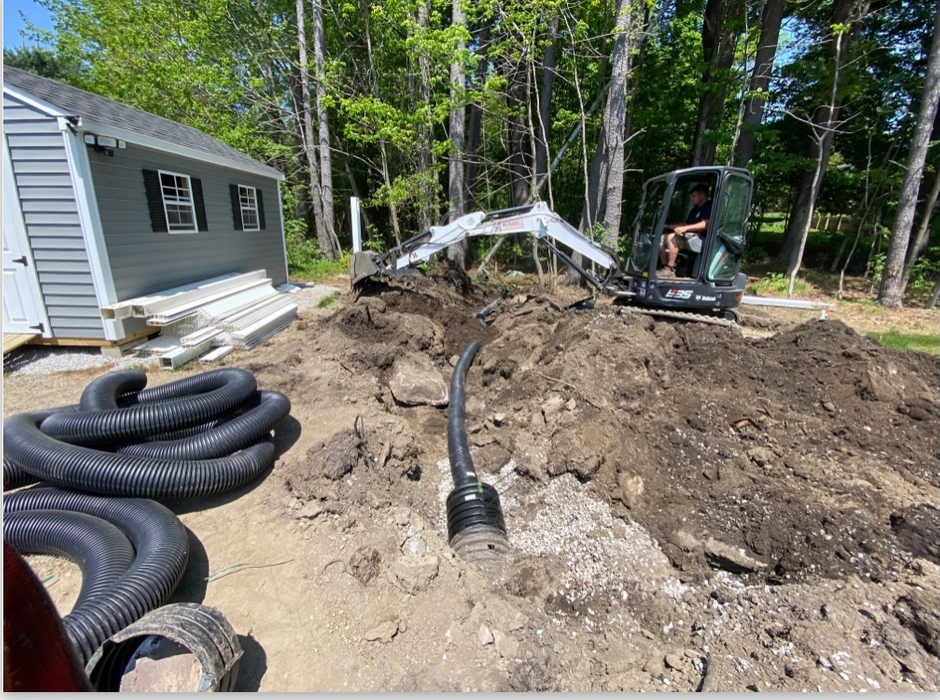 Residential and Commercial Digging
Russell Landscaping provides many types of excavation services, ranging from residential homes and areas to commercial jobs and projects throughout Middlesex county. Our experienced team has performed dozens of excavation projects for a wide range of properties and is prepared to help you with any excavation needs you might have. When you work with us, you can rest assured that your excavation is performed by experienced professionals with the right equipment for your project.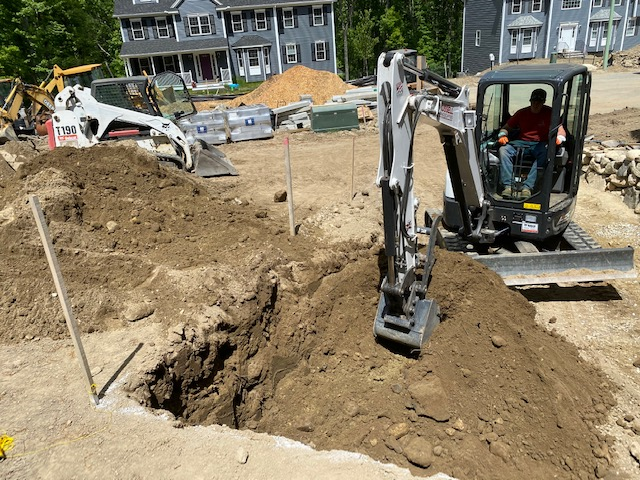 Excavation services for residential customers:
Residential Excavation

Swimming Pool Fill-In

Foundation Digging

Land Clearing

Stump Removals and Other Landmark Removals

Site Work

And More!
Excavation services for commercial customers:
Commercial Excavation

Demolition Services

Stump Removals and Other Landmark Removals

Site Work

Land Clearing

Foundation Digging

And More!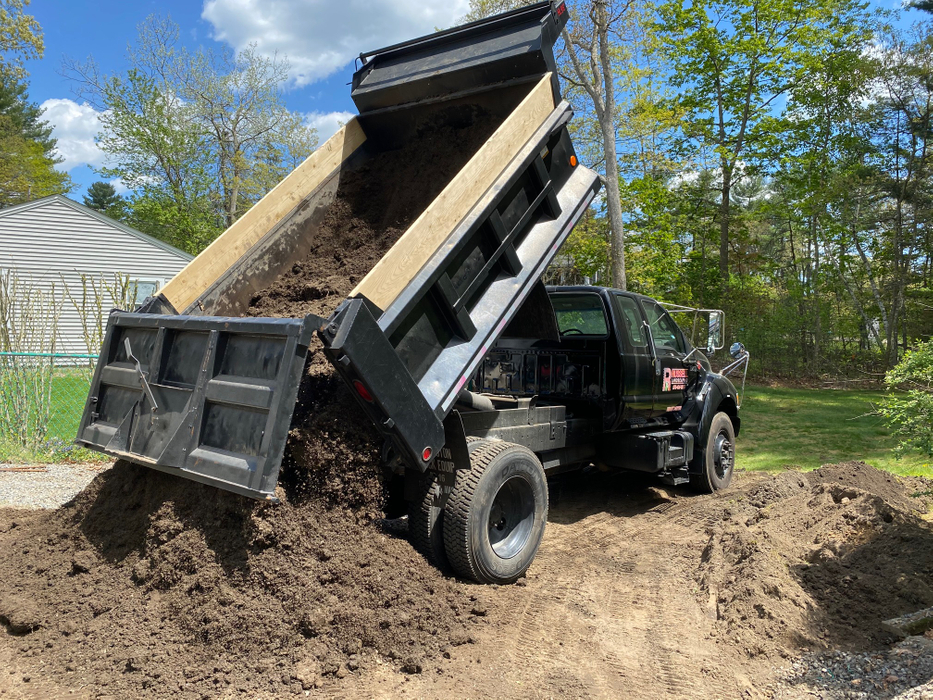 Safety First, from Start to Finish
Prior to any excavation work, we contact 811-DigSafe as well as any non-member utilities to ensure that your project and all people involved are safe. DIY digging and excavation projects done by inexperienced technicians can expose you, your family, or your customers to unnecessary risks and property damage. We care about your safety and the safety of those in our community, which is why we always make sure to take the necessary precautions to keep your jobsite, property, or outdoor space safe.
Russell Landscaping will always work with you to make sure your project is completed on budget, on time, every time, and with the highest quality of work completed without any hassle for you. Call the professionals at Russell Landscaping today, or fill out the form below to get started with your free project estimate.