Find Commercial Landscaping for Your Property Today
Maintaining a commercial property can be a daunting task. Between keeping the grounds tidy and ensuring that all the necessary repairs are made, it can be hard to know where to start. That's where a commercial landscaping company comes in. A good landscaping company will take care of all your property maintenance needs, from mowing the lawn to fixing the roof. If you're looking for a reliable commercial landscaping company in Wilmington, MA, look no further than Russell Lawn and Landscaping! We have years of experience maintaining commercial properties, and we're always happy to help new clients get started. Learn more and reach out to us today to schedule services!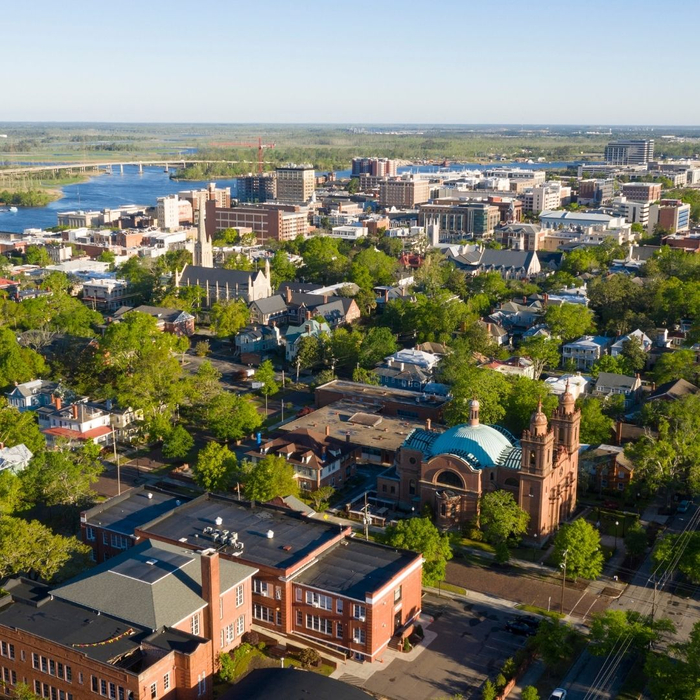 Year-Round Commercial Lawn and Landscape Upkeep
Year-round maintenance is a very important part of running a business. It is the main component of keeping all the people who visit, live, or work around your property happy and safe. With many years of commercial landscaping experience and a dedicated team that is able to handle every one of your needs, we at Russell Landscaping have the knowledge, equipment, and manpower to keep your property beautiful and your employees and customers satisfied with the results each and every time. Russell Landscaping provides maintenance ranging from business parks to mixed-use properties, to HOAs. Let us tailor a maintenance program to meet your needs to ensure that you spend less time worrying about the small stuff, and more time focusing on the things you really want.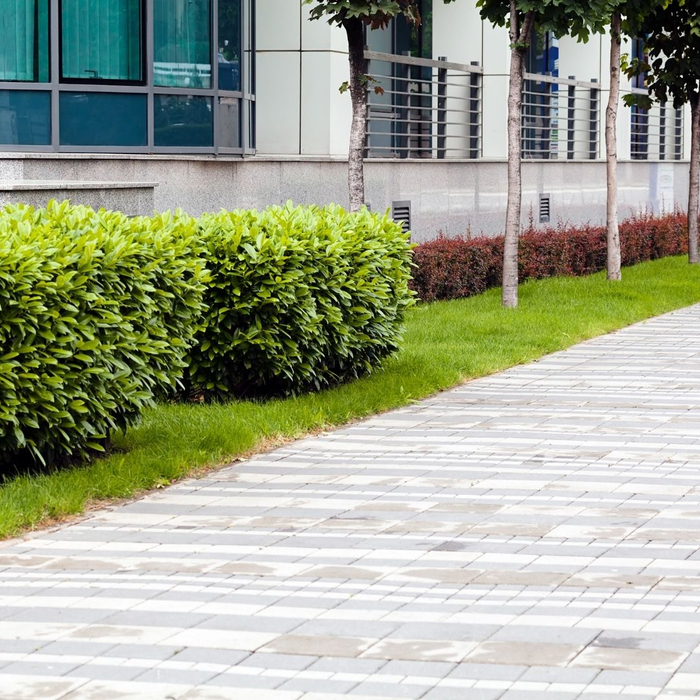 Commercial Buildings We Offer Services For
At Russell Lawn and Landscaping, we offer landscaping services for a range of businesses, including:
Business Complexes
Industrial Complexes
Apartment Complexes
If you need landscaping services for your commercial property, get in touch with our landscaping company in Wilmington, MA today!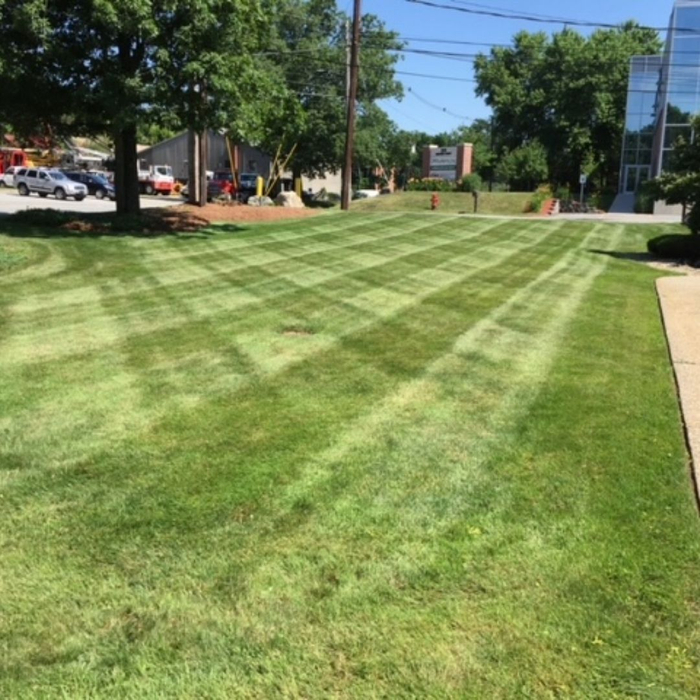 Services Offered to Commercial Clients Are:
Weekly Lawn Maintenance

Spring Cleanups

Over-Seeding

Mulch Delivery and Installation (Multiple Colors Available)

Fertilization Programs

Flower Bed Edging

Flower Planting

Aeration

Hedge Trimming

Fall Cleanups

Snow and Ice Management
Top Commercial Maintenance Services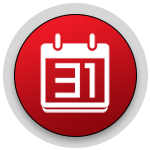 Year-Round Maintenance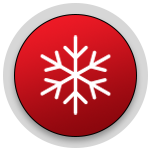 Snow & Ice Management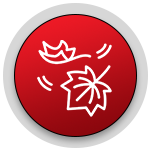 Seasonal Cleanup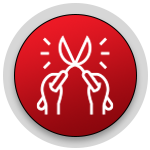 Hedge Trimming & Maintenance
What Makes Us Different?
At Russell Lawn and Landscaping, we understand that every commercial property is unique. That's why we strive to provide you with landscaping services unlike any other. Not only do we offer higher quality services than the competition, but our team is also reliable and will always show up on time for scheduled services. We possess the communication skills to let you know ahead of time if there is an issue with your scheduled services. Our experts have years of experience in commercial landscaping and provide you with unmatched services. Get in touch with us today for unmatched commercial landscaping services.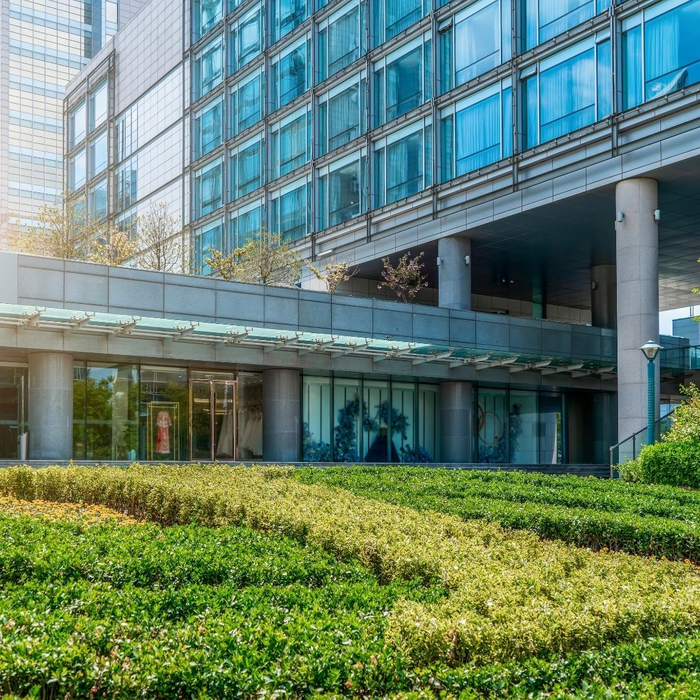 More Services, More Savings!
At Russell Landscaping, we're committed to providing the best value to business owners and commercial spaces, so our maintenance packages are set up to provide you with more savings on more services! The more services you choose, the better rate we can provide, so don't hesitate to get started working with us to keep your commercial outdoor space staying beautiful, clean, and healthy!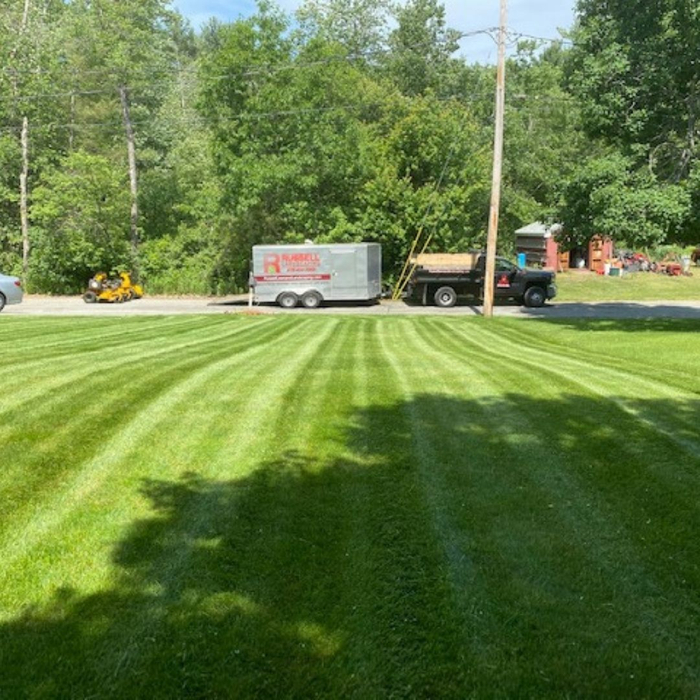 Customizable Packages
Every commercial outdoor space is different, meaning that their lawn and landscape maintenance needs are all different, too. At Russell Landscape, we'll work with you to ensure that your package provides the best services for your property, at the best prices.
Call us today to get started on your custom maintenance package!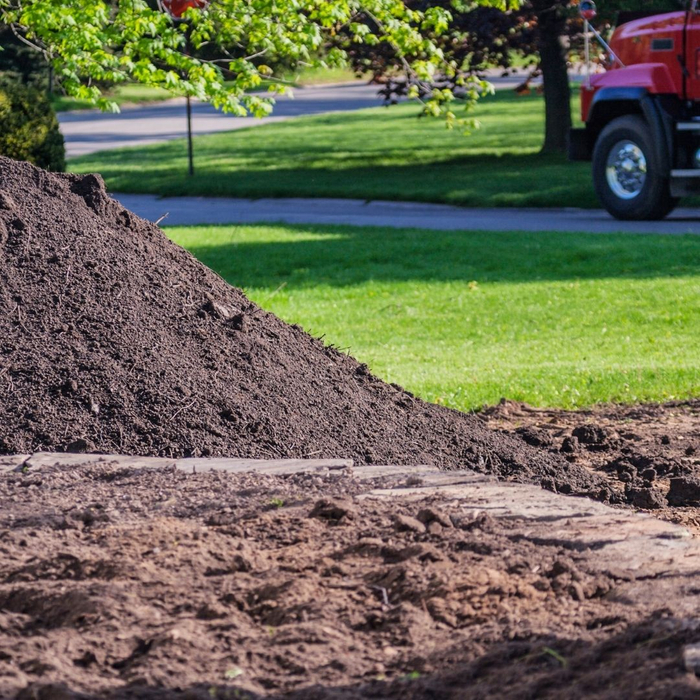 Our Focus Is On You
At Russell Lawn and Landscaping, we're focused on creating the best landscaping and outdoor maintenance services for each and every one of our clients. Over the years, we've built up our team of highly skilled landscapers and maintenance crew, as well as our array of top-notch equipment to handle any outdoor space's needs, so we're confident that we can help you maintain the clean, clear, and beautiful landscape, all at a price that fits into your budget. When you work with us, we'll take care of your outdoor space so you can focus on what's most important to you.
Take Your Lawn to the Next Level
If you're looking for a commercial landscaping company in Wilmington, MA that can provide you with high-quality services, look no further than Russell Lawn and Landscaping. We're always happy to help new clients get started, so reach out to us today to learn more about our financing options or our commercial maintenance packages! We look forward to hearing from you soon.